2023 HomingGame New Released Sync Pong Super Ball Droping Redemption Arcade Game Machine#game#gamemachine #coinoperatedgame #amusementmachine #redemption (Order call whatsapp:+8618688409495)
Send your message to this supplier
To:
Homing Game Co.,Ltd(Order Call Whatsapp:+8618688409495)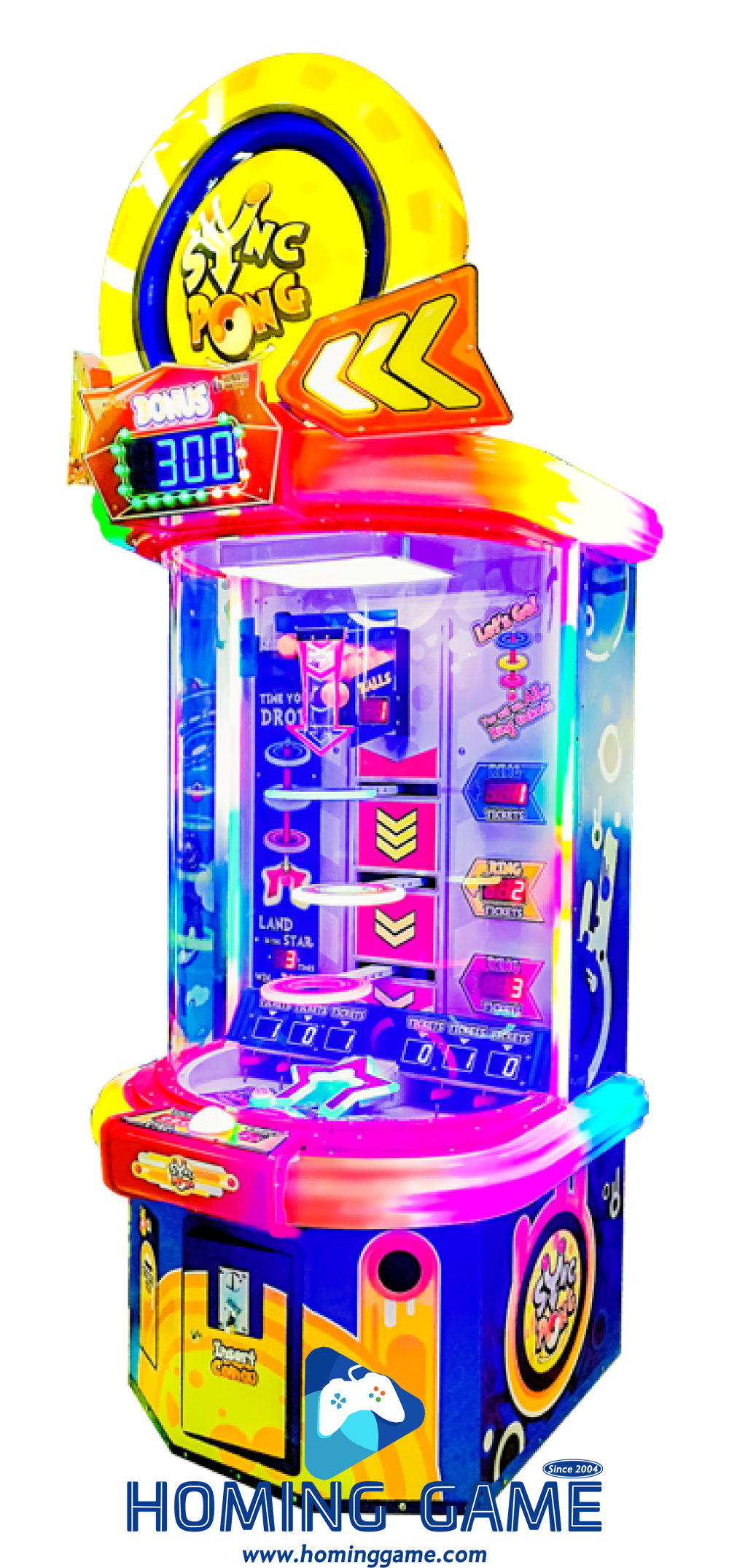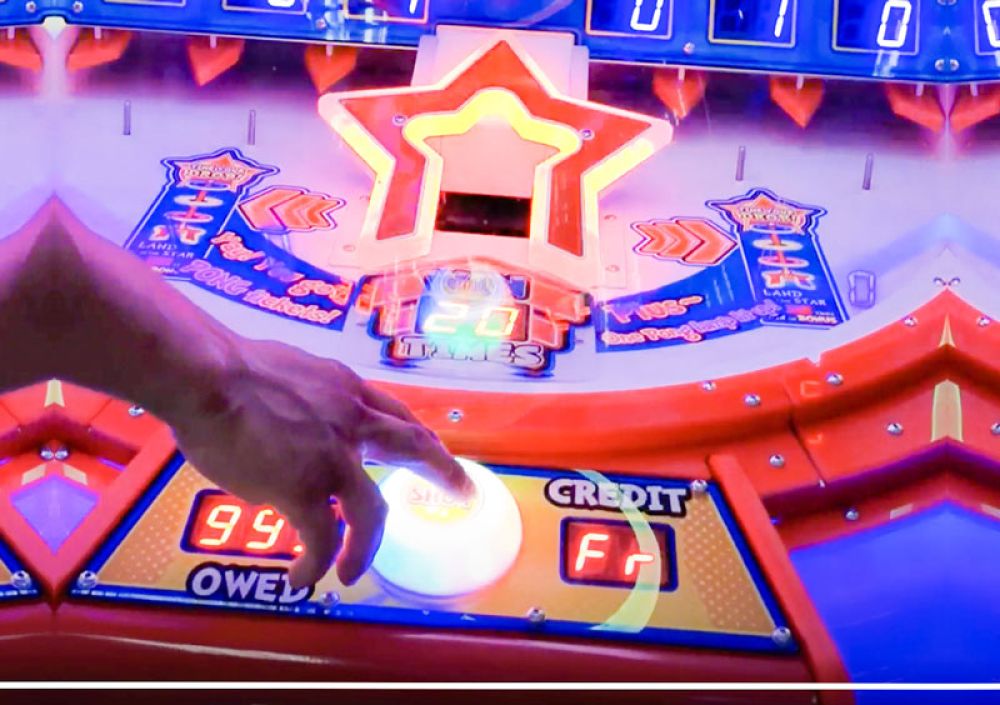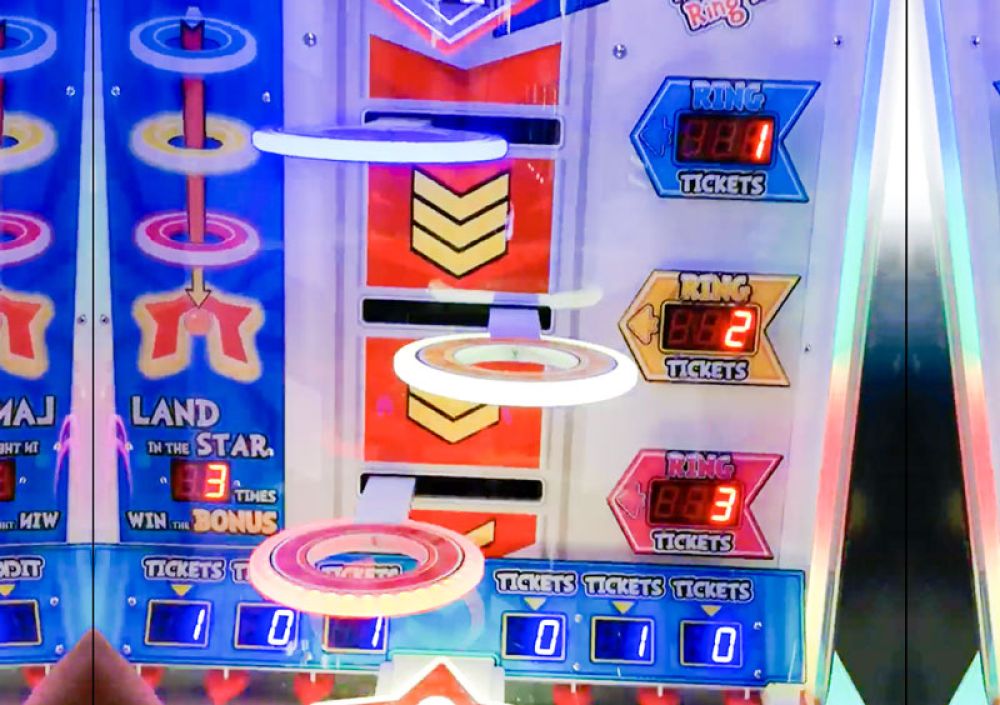 Sync Pong is HomingGame an exciting skill-based redemption game for amusement locations across the world. The fabulous cabinet features colour changing lighting that attracts players to the game. The small footprint and high income potential makes this a great game perfect for arcades and FEC.

Players must sync the ball drop at just the right time to go through three moving rings. If done skilfully the ball will enter the star shaped bonus hole. Hit enough bonus stars and you win the big-ticket bonus. There are plenty of other win zones so the players are always a winner with Sync Pong.
Skill based single player redemption game

Intuitive single button controller for quick game play

Moving rings with lighting creates in game attraction

Attractive colour changing LED cabinet

Ideal for players of all ages

Small footprint cabinet

#gamemachine ,#arcadegamemachine ,#coinoperatedgame ,#indoorgamemachine ,#amusementmachine
| | | | |
| --- | --- | --- | --- |
| Product Name | Sync Pong | Category Type | simulator |
| Style | Lottery Game | Screen Size | 42'screen |
| Linking | Yes | GamePlay | multiple play |
| Weight | 250KGS | Power | 500W |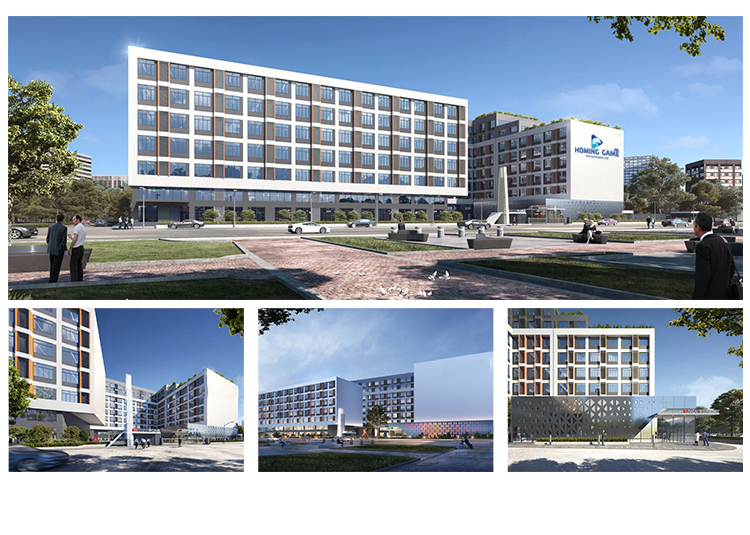 Company Profile
HomingGame is a world famous research and development enterprise for interactive arcade games and indoor entertainment products. With over 30 years of experience, Wahlap has established a long-term strategic partnership with many world-famous game development companies, including Micosoft, Bandai Namco Entertainment, SEGA, raw thrills, Konami, taitho, IGS, adrenaline entertainment and the like, and strong local strategic partners on different continents. With continuous innovation and advanced technology, HomingGame has covered all aspects of the industrial chain and provided one-stop solutions for customers, providing all-in-one services, including R&D, production, distribution, playroom design, operation, family entertainment center management system, prize solution and comprehensive after-sales service. HomingGame is constantly helping its business partners and customers to offer their customers unique arcade entertainment and maximize profits.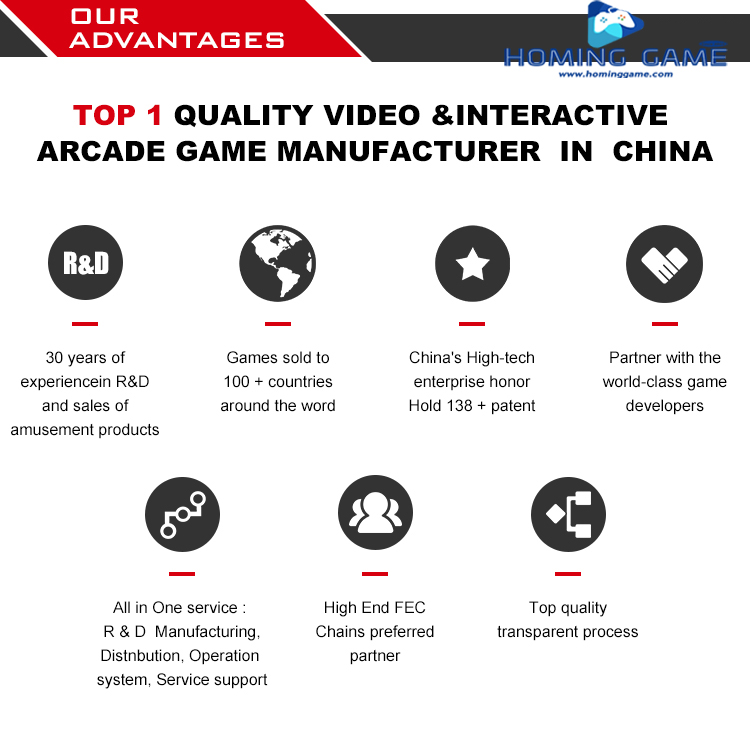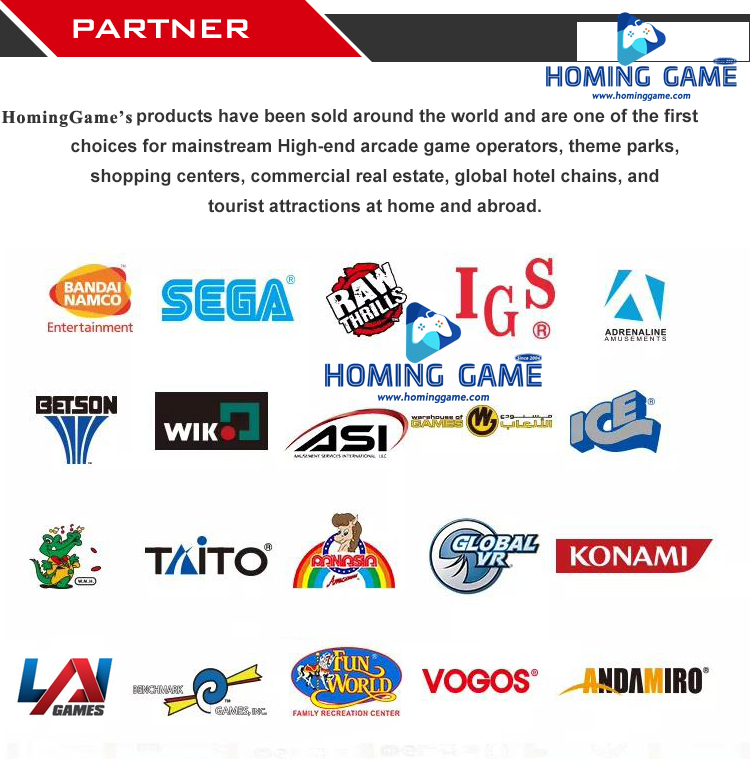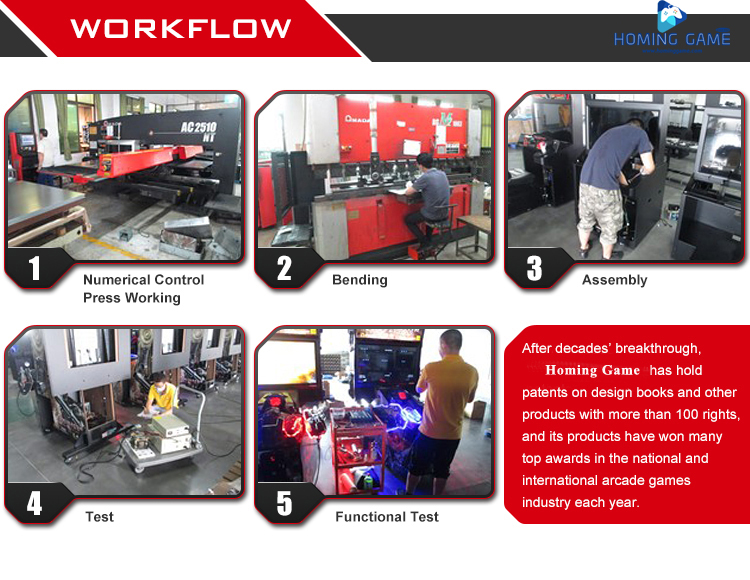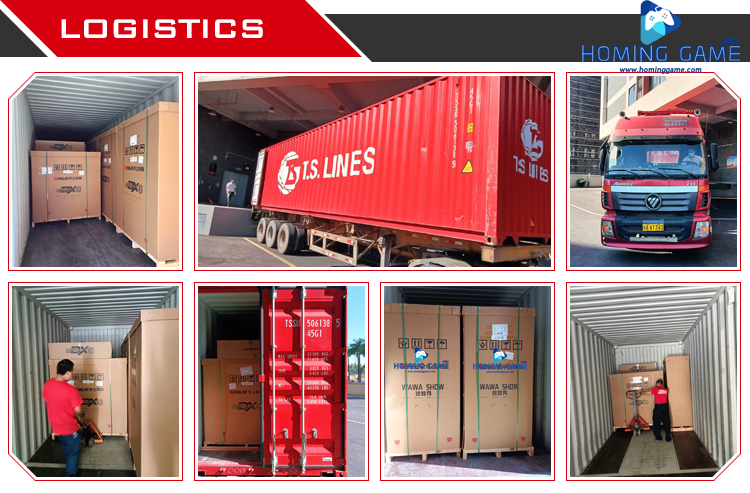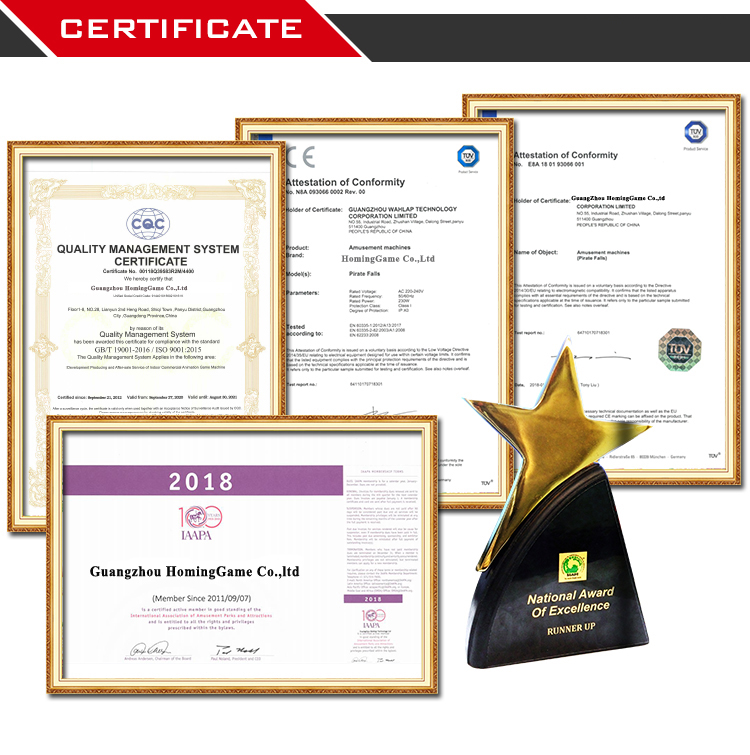 More information pls reivew
Email:sales@hominggame.com
#racingMotoGame,#gamemachine,#RacingCar,#RacingCarGame,#racingCarGameMachine,#racingCarSimulatorGameMachine,#simulatorgamemachine,#indoorgame machine,#amusementmachine,#amusementparkgameequipment
You may Also Like: