Speed Rider 2: The Ultimate Arcade Motorcycle-Racing Simulator Machine by HomingGame#gamemachine
Send your message to this supplier
To:
Homing Game Co.,Ltd(Order Call Whatsapp:+8618688409495)
Speed Rider 2: The Ultimate Arcade Motorcycle-Racing Simulator Machine
by HomingGame#gamemachine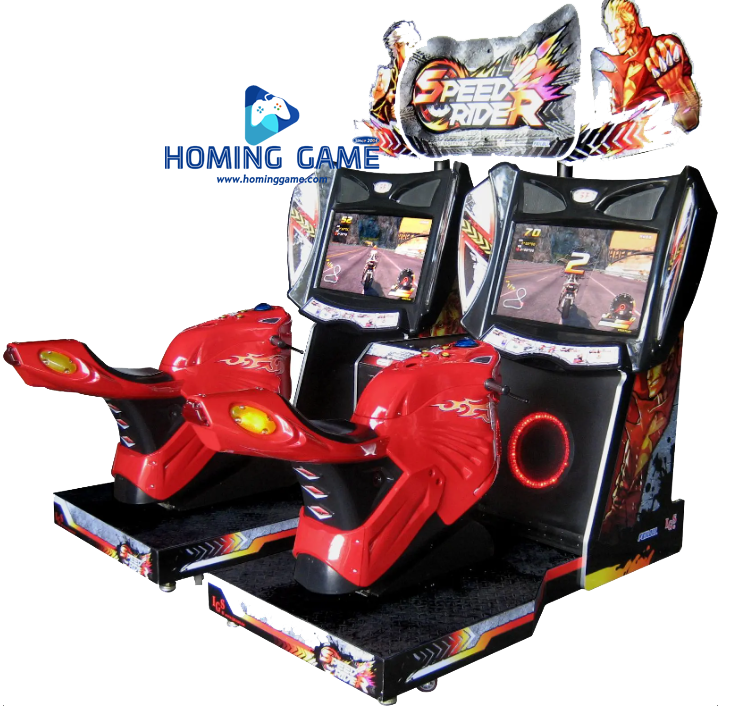 Experience the adrenaline-pumping thrill of Speed Rider 2, the ultimate arcade motorcycle-racing simulator machine created by HomingGame. Get ready to embark on a heart-racing journey that will leave you craving for more!
Whether you're a solo rider seeking an immersive gaming experience or a group of friends looking for intense multiplayer action, Speed Rider 2 has got you covered. With its versatile gameplay modes, including cooperative and versus play, this game guarantees endless excitement and fierce competition.
Step into the world of high-speed racing as you choose from an impressive selection of cutting-edge motorcycles, each with its own unique characteristics and handling. Feel the power beneath you as you navigate through a variety of challenging tracks, each designed to test your skills and push you to the limit.
But that's not all—Speed Rider 2 is packed with an array of features that will keep you coming back for more. Immerse yourself in stunning graphics and realistic sound effects that bring the race to life. The intuitive controls make it easy for both beginners and experienced riders to jump right into the action.
Challenge your friends or other players in exhilarating multiplayer battles, where every twist and turn could mean the difference between victory and defeat. Collaborate in cooperative mode to conquer challenges together, or engage in thrilling head-to-head races that will get your adrenaline pumping.
Speed Rider 2 is not just about the thrill of racing; it's also about creating unforgettable moments. Customize your rider with a range of stylish outfits and accessories to stand out from the competition. Earn rewards and unlock new bikes, tracks, and exciting game modes as you progress, ensuring there's always something new to discover.
Safety and security are paramount, and Speed Rider 2 provides a safe and enjoyable gaming experience for all players. The machine is built to withstand rigorous gameplay, ensuring durability and reliability. HomingGame's commitment to quality ensures that you can fully immerse yourself in the race without any worries.
So, whether you're a seasoned racing enthusiast or a casual gamer looking for an exhilarating experience, Speed Rider 2 is the ultimate choice. Brace yourself for intense races, unforgettable moments, and endless entertainment that will keep you coming back for more. Get ready to rev your engines and unleash your inner speed demon!
| | | | |
| --- | --- | --- | --- |
| Product Name | Speed Rider 2 Arcade Machine | Category Type | simulator |
| Style | Driving/riding Game | Screen Size | 42'screen |
| Linking | Yes | GamePlay | single play,multiple play |
| Weight | 250KGS | Power | 500W |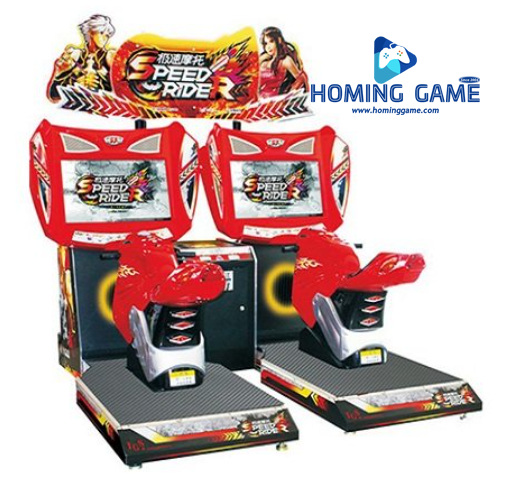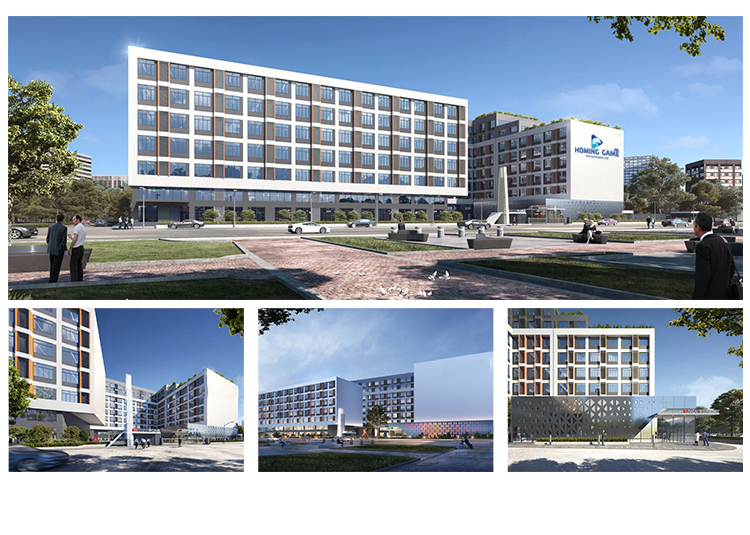 Company Profile
HomingGame is a world famous research and development enterprise for interactive arcade games and indoor entertainment products. With over 30 years of experience, Wahlap has established a long-term strategic partnership with many world-famous game development companies, including Micosoft, Bandai Namco Entertainment, SEGA, raw thrills, Konami, taitho, IGS, adrenaline entertainment and the like, and strong local strategic partners on different continents. With continuous innovation and advanced technology, HomingGame has covered all aspects of the industrial chain and provided one-stop solutions for customers, providing all-in-one services, including R&D, production, distribution, playroom design, operation, family entertainment center management system, prize solution and comprehensive after-sales service. HomingGame is constantly helping its business partners and customers to offer their customers unique arcade entertainment and maximize profits.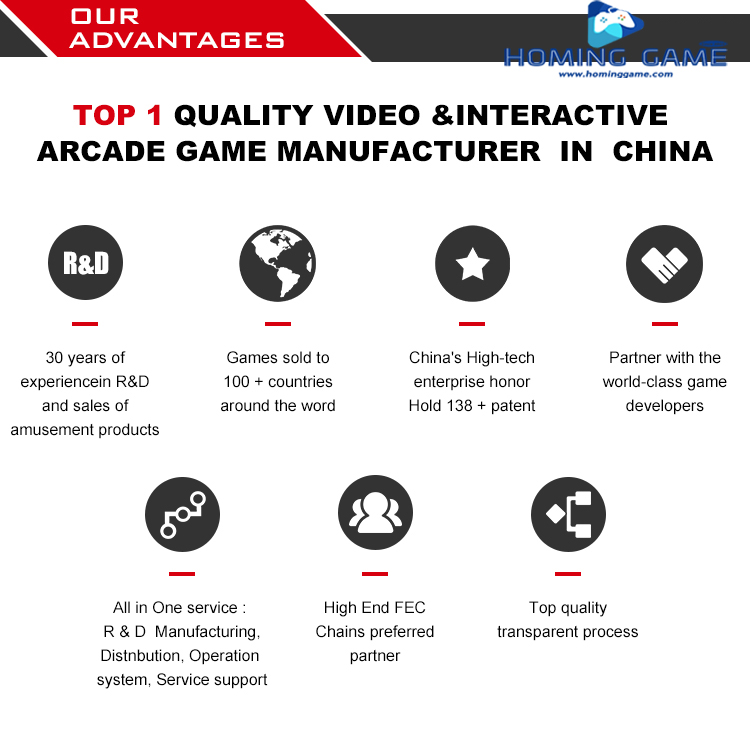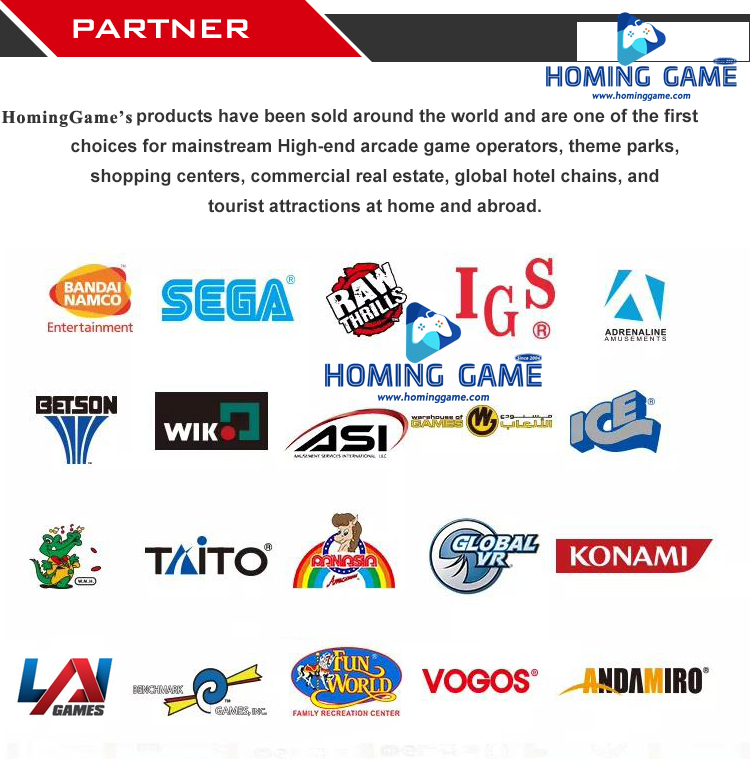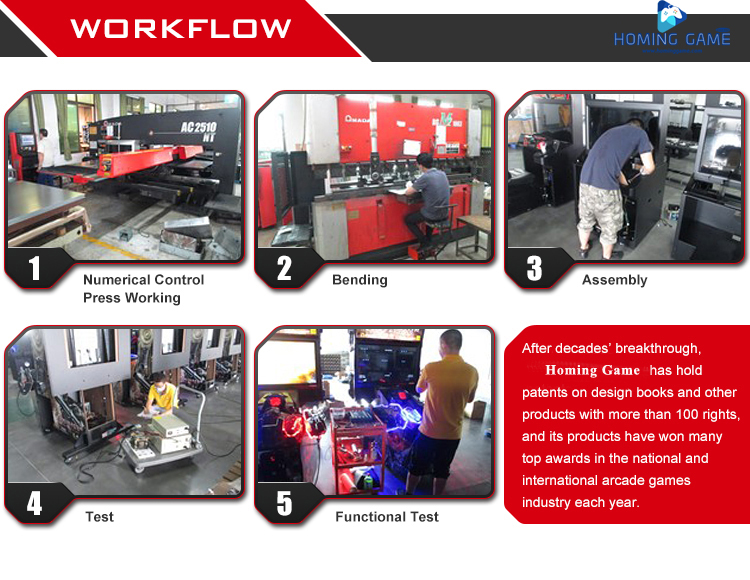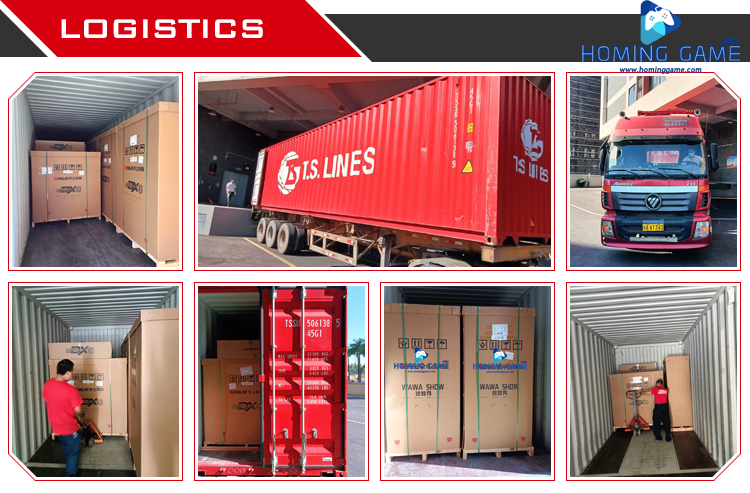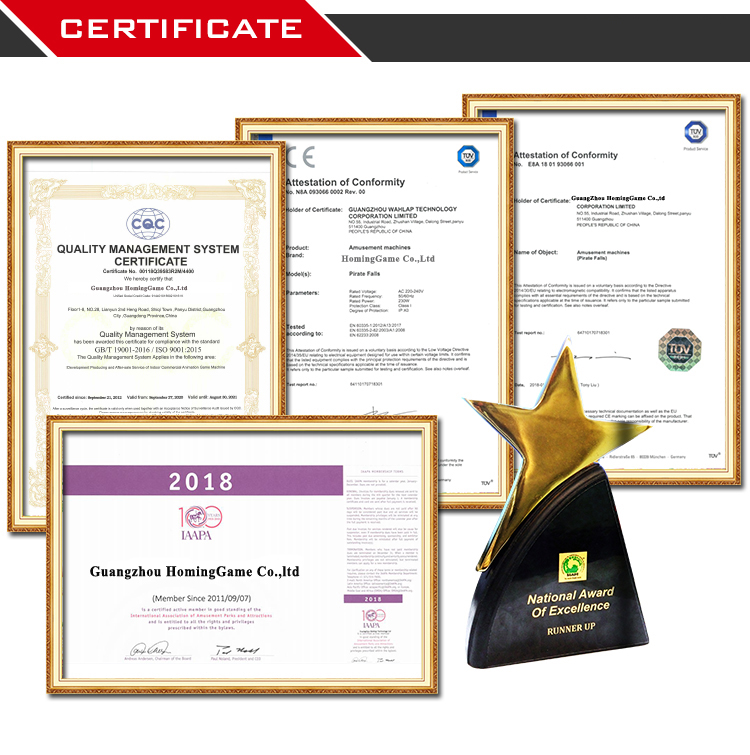 More information pls reivew
Email:sales@hominggame.com
#racingMotoGame,#gamemachine,#RacingCar,#RacingCarGame,#racingCarGameMachine,#racingCarSimulatorGameMachine,#simulatorgamemachine,#indoorgame machine,#amusementmachine,#amusementparkgameequipment
You may Also Like: